BIOGRAPHY
Clarinettist Kymia Kermani, born in the Netherlands, attended Amsterdam Conservatory's Young Talent Class at fifteen, graduating on the Bachelor with Distinction. She finished her studies in 2011 as a scholar at the RCM and was generously supported by the VSB, Mengelberg and Prins Bernard Cultuur foundations and the Stichting Fundatie voor de Vrijvrouwe van Renswoude.
As a soloist, Kymia has performed the world premiere of a concerto by Dutch composer Jan van Dijk as well as performing the oldest concerto ever written by baroque composer J.M. Molter. Her performance was described by acclaimed clarinettist Anthony Pay as 'couldn't have been played better'. Kymia has performed throughout Europe, Africa and the Middle East working with eminent ensembles and orchestra's including the Royal Philharmonic Orchestra London and Staatskapelle Berlin.
As an active chamber musican, Kymia has founded several ensembles playing both classical and contemporary music. She has performed in Holland in the main chamber music festivals and halls, including the Concertgebouw. 2011 saw Kymia perform at the Royal Albert Hall and the Cadogan Hall as part of the RCM 'Rising Stars' series. She is a recipient of the RCM Clarinet Prize, the RCM Bass clarinet prize and the RCM Woodwind Ensemble competition prize.
Kymia has appeared several times on Dutch Television, BBC Proms and BBC Radio 3. In 2012 she was invited to participate at Banff Summer Arts Festival (Canada), Harare International Festival of the Arts (Zimbabwe) and a tour with the Royal Philharmonic Orchestra conducted by chief conductor Charles Dutoit brought her to Spain. 2014 she went on several chamber music tours to Milan and Norway. Furthermore she had the honour to join a tour with the West-Eastern Divan Orchestra and Daniel Barenboim performing in Buenos Aires, Lucerne Festival, Salzburger Festspiele, London BBC Proms and Berlin Waldbuhne.
In 2016 the cd 'Milonga Loca' recorded with Tangotrio 'Luz y Sombra' was released and presented in an extensive record release tour to great critical acclaim.Together with her duo partner Alba Gentili Tedeschi their debut CD 'Ode an die Rhapsodie' was released by Leipzig based label GENUIN in November 2018 and presents four world premiere recordings by George Gershwin, Lucien Excoffier, Irlando Danieli and Siegfried Borris. 2018-2019 Kymia had a half position playing clarinet, e-flat and bass-clarinet at Theater an der Elbe in Hamburg for the production of Mary Poppins. Besides working as a freelance clarinettist in several orchestra's and chamber groups throughout Europe, Kymia teaches currently in Berlin and Hamburg.
In her new home-town Hamburg, Kymia is currently setting up a new ensemble called 'Sinn-Phonietta', which will be the only big ensemble with 20 instrumentalists in North-Germany that focusses on new music written by young composers combined with iconic works of the 20th Century.
In 2021 Kymia will receive a stipendium from the Musikfonds which will allow her to research works for clarinet and piano throughout the centuries by female composers.
BIOGRAFIE
Die in den Niederlanden geborene Klarinettistin Kymia Kermani besuchte die "Young Talent Class" des Amsterdamer Konservatoriums ab ihrem 15. Lebensjahr und schloss dort ihr Bachelor-Studium mit Auszeichnung ab. Sie setzte ihr Studium als Stipendiatin am "Royal College of Music" fort und wurde dabei großzügig von verschiedenen Stiftungen unterstützt.
Solistisch spielte Kymia die Weltpremiere des Klarinettenkonzerts des holländischen Komponisten Jan van Dijk. Außerdem spielte sie das älteste jemals geschriebene Konzert des Barockkomponisten J.M. Molter. Ihre Aufführung wurde vom renommierten Klarinettisten Anthony Pay als 'hätte nicht besser gespielt werden können' charakterisiert. Kymia konzertierte in ganz Europa und dem mittleren Osten, wo sie mit bedeutenden Ensembles und Orchestern wie dem "Royal Philharmonic Orchestra" und der "Staatskapelle Berlin" spielte.
Als eine aktive Kammermusikerin, hat Kymia verschiedene Ensembles gegründet, wobei sie sich sowohl der klassischen als auch der zeitgenössischen Musik widmet. In Holland konzertierte sie bei den bedeutendsten Kammermusikfestivals und in den wichtigsten Konzerthallen wie dem Concertgebouw. Vor zwei Jahr spielte Kymia in der Royal Albert Hall und in der Cadogan Hall als Teil der "Rising Stars Series". Sie erhielt den RCM Clarinet und Bass Clarinet Prize, und den RCM Woodwind Ensemble Competition Prize.
Vielfach spielte Kymia im Holländischen Fernsehen und BBC Radio 3 und wurde im 2012 zum Banff Sommer Arts Festival und Harare International Festival of the Arts Zimbabwe eingeladen. Eine Tour mit dem Royal Philharmonic Orchestra unter Leitung von Chefdirigent Charles Dutoit brachte sie nach Spanien. 2014 führten 3 Kammermusiktours sie nach Mailand und Norwegen, und hätte sie die Ehre eine Tour mit dem West-Eastern Divan Orchestra und Daniel Barenboim zu machen nach Buenos Aires, Luzern Festival, Salzburger Festspiele, London BBC Proms und Berlin.
2016 wurde das neue Album 'Milonga Loca' von Tangotrio 'Luz y Sombra' veröffentlicht und in einem umfassenden Record-Release-Tour vorgestellt.
Ihre CD "Ode an die Rhapsodie" mit vier Weltersteinspielungen für Klarinette und Klavier hat sie zusammen mit ihrer Duopartnerin Alba Gentili Tedeschi im November 2018 unter dem deutschen Label "Genuin" veröffentlicht. 2018-2019 spielte Kymia Klarinette, Es- und Bassklarinette (halbe Stelle) im Theater an der Elbe in Hamburg für die Produktion von Mary Poppins. Neben ihrer Tätigkeit als freischaffende Klarinettistin in unterschiedlichen Orchestern und Kammermusikgruppen in ganz Europa, unterrichtet Kymia in Berlin und Hamburg.
In ihrer neuen Heimatstadt Hamburg gründet sie zurzeit in Zusammenarbeit mit Sönke Klegin 'Sinn-Phonietta' das einzige großes Ensemble in Norddeutschland, welches sich mit seinen 20 Instrumentalisten ikonischen Werken des 20. Jahrhunderts und nagelneuen Kompositionen von jungen Komponisten widmet.
2021 ermöglicht ein Stipendium des Musikfonds Kymia Werke für Klarinette und Klavier von Komponistinnen zu recherchieren.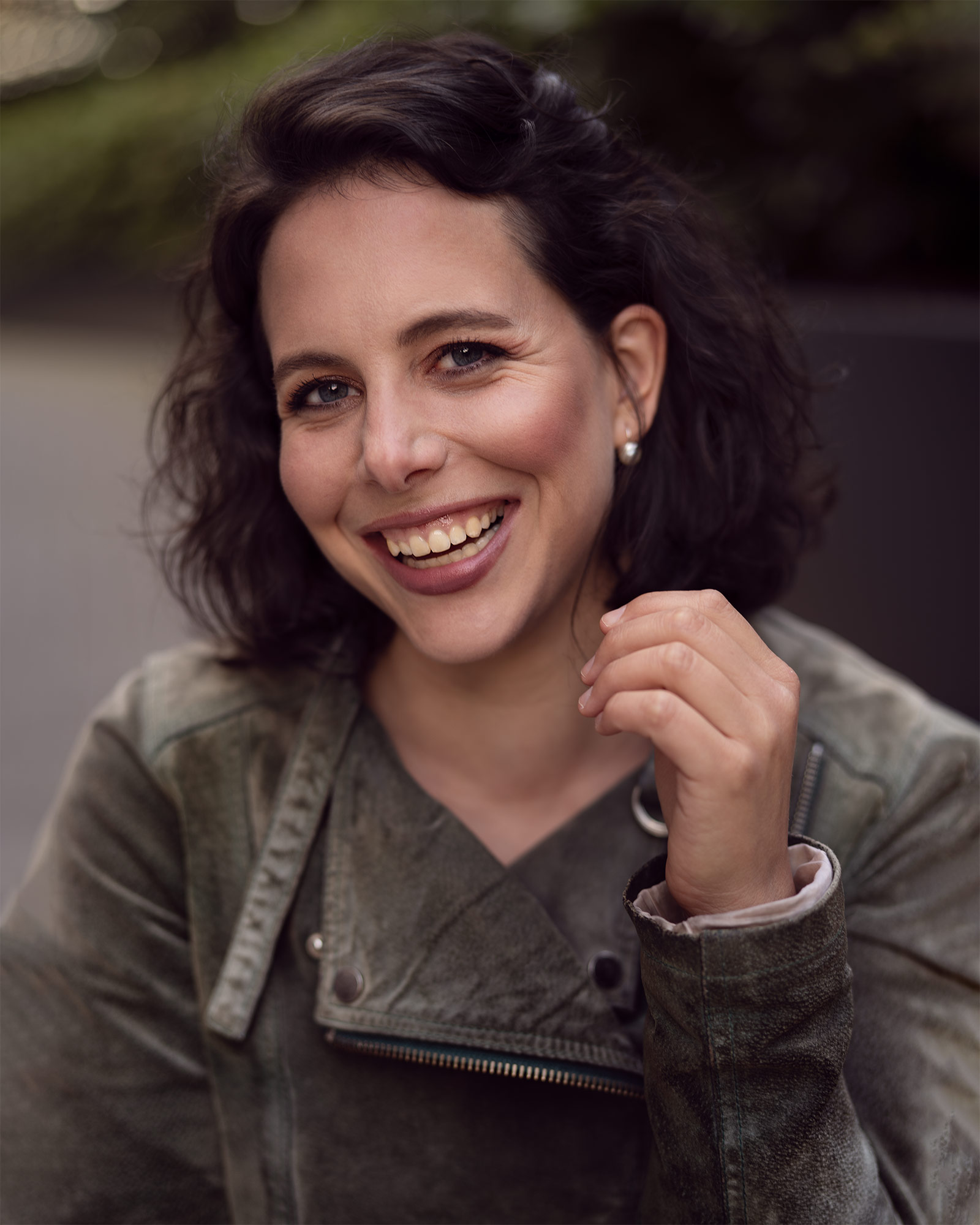 'Kymia Kermani hat alles, was eine perfekte Klarinettistin ausmacht. Einen wundervoll singenden Ton und eine atemberaubende Virtuosität.' Augsburger Allgemeine
'Glutvoll und mit schweren Betonungen begann Kodálys auf ungarischer Folklore beruhendes Rondo, bevor die Soloklarinettistin Kymia Kermani die Ruhe durch ein keck-tänzerisches Thema zerriss.' WELT
'Kermani's a powerful player with a driving upper register, and her repertoire features much playing well above the stave. Combine that with the intimate chamber feel of the Chapel Royal and you'll have a tricky balance, but it's one this duo adjusted to, to produce repertoire and playing of Wigmore Hall standard.' Fringereview